2018 Family Holidays In Devon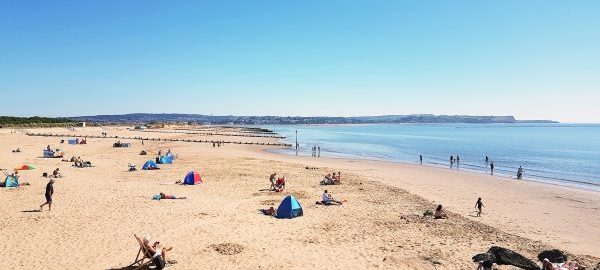 15th Aug 2017
If you've just returned from a holiday and have got the holiday blues (don't worry, it happens to all of us!) then the best cure is to look ahead and book your 2018 family holidays now!
Now Taking Bookings For 2018!
The big advantage of booking early is that you have a whole year to look forward to your holiday and plan what you're going to do while you're away. Plus, if you get in first you can select your favourite accommodation and even book a specific unit*.
Well look no further… because we are now open for 2018 bookings!
What you can look forward to in 2018…
A Beautiful Dawlish Warren Beach
We're having a fab 2017 season so far, did you know that Dawlish Warren Beach has had a makeover? Lovely new golden sand has been added and its back to its former glory, even better in fact! After the storms of February 2014 the beach was looking rather sorry for itself as a lot of sand was washed away, leaving access to the beach limited and the beach a bit stony. This has all changed now, and we think that you'd be hard pushed to find a better beach. We may be biased, but you really must come and see for yourself, it's truly beautiful.
Fantastic West-End Style Entertainment
2017 has also been a brilliant year for entertainment at Welcome Family. West-End style shows such as "A Wicked Little Story", "Hairsprayed" and "Beetlejuice's Rock N Rock Graveyard" have been massive hits with our guests. Mark Price and the team have really excelled themselves and you can be sure that we'll be looking to build on 2017 to bring you great shows again in 2018. Mark is already in the planning stages of next year and is looking to bring back "Chitty" in a new spectacular format and a brand new show based on "The Lion King" – We can't wait!
High Standards of Accommodation
While we're closed during the winter, we'll be really busy as usual. We are continuing to invest in new caravans, and increasing the number of CasaRio and CasAmor caravans which have proved to be very popular with our guests. We'll also be updating our Silver Reef Pet Friendly Caravans, so we'll have some higher standard pet friendly accommodation. More news on this as we get it, so keep an eye out for more blogs and social media posts for news as it happens.
Book A 2018 Holiday In Devon and Avoid Brexit Stress!
So, why wait… book your 2018 holiday in Devon now! And why would you want to go anywhere else?  A holiday in Devon means NO long flights, NO poor exchange rates and NO security fears, just a lovely and friendly Welcome at one of the best holiday parks in Devon!
Click here to book online or give us a call on 03451 656265  – Calls charged at local rates and included free in phone bundles.
*Available for a £15 fee for 7 or 14 night holidays only.