Spring at Dawlish Warren – A Haven for Nature Lovers
Jan 30,2017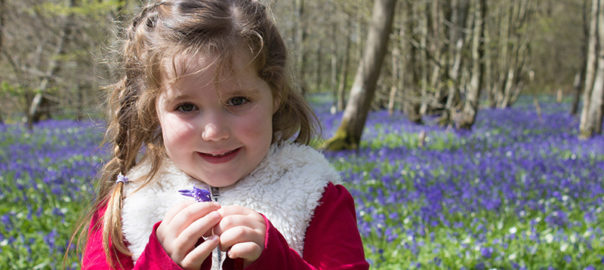 With its warm climate, South Devon enjoys an early spring. Comprising an abundance of different habitats – from coastline to woodland, estuary to moorland – there's plenty here to keep nature lovers entertained on a Dawlish Warren Spring Break.
Spring is a time of beginnings for the natural world. Leaves unfurl turning the landscape a verdant green, while flowers raise their heads above the earth carpeting woodlands with floral displays. The dawn chorus is at its most deafening as birds gear up for mating season, while mammals wake from their winter naps and the first butterflies can be seen flitting amongst the hedgerows.
Here's our selection of South Devon picks for nature lovers this springtime.
Right on our doorstep is the Dawlish Warren Nature Reserve, situated at the mouth of the Exe Estuary. If you visit early in the season, you can witness the wintering birds this reserve is famous for and the arrival of our spring migrants. Also, keep your eyes peeled for rare Warren or Sand Crocuses that flower in the spring.
Take a walk on the wild side at Dunsford, a wooded valley near Dartmoor. It's home a variety of birdlife, including tawny owls, woodpeckers, kingfishers, dippers, and flycatchers. Herds of fallow deer live in the valley and, if you're lucky, you may catch a glimpse of an otter. In the spring, Dunsford's a sight to behold as wild daffodils carpet the woodland floor.
With some 3,500 acres of woodland to explore, Haldon Forest has something for everyone. Wander the numerous walking trails with your binoculars – this is a particularly good spot for birds of prey – or hire a bike and take a leisurely cycle through the woodland. To keep the young ones amused, hire a Segway or take them swinging through the trees at Go Ape!
Located at Brixham on the English Riviera, Berry Head is home to a rare species of horseshoe bat and, in the spring, hosts a noisy colony of nesting guillemots, known affectionately as the 'Brixham penguin'. You can also find beautiful bee orchids from mid-May, and witness the beautiful song of the endangered cirl bunting.
A few miles inland from Berry Head is Occombe Farm, a working farm that's open to the public. Adults and kids alike will enjoy exploring the farmyard and following the nature trail through the surrounding countryside. The farm runs special 'Meet the Animals' sessions in springtime so kids can say hello to their favourite farm animals and experience caring for them.
Following a successful first season, the Dawlish Walking Festival is back in April 2017. Featuring more than 40 walks, from short rambles around town to longer jaunts in the countryside, they'll be plenty of opportunities to experience South Devon's spectacular spring nature. You can also sign up for walks exploring local heritage, art, poetry and meditation.
To book your trip to enjoy South Devon's nature this springtime, contact Welcome Family and book a Dawlish Warren holiday. You can be sure of a warm Devon welcome while enjoying some of spring's finest displays.