Our Family Holiday Entertainment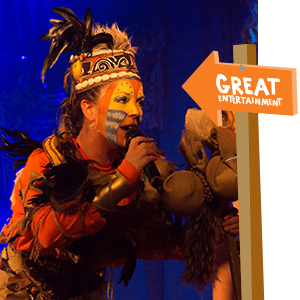 The very best family entertainment!
We will rock you at Welcome Family Holiday Park! Welcome Family offers entertainment every night of the week, courtesy of Mark and the Showteam.
After more than 25 years of fun packed performances, Mark is looking to raise the bar again this year to bring our guests even funnier, brighter and better shows!
Our regulars at the holiday park in Dawlish Warren can't get enough of the fun Show nights.