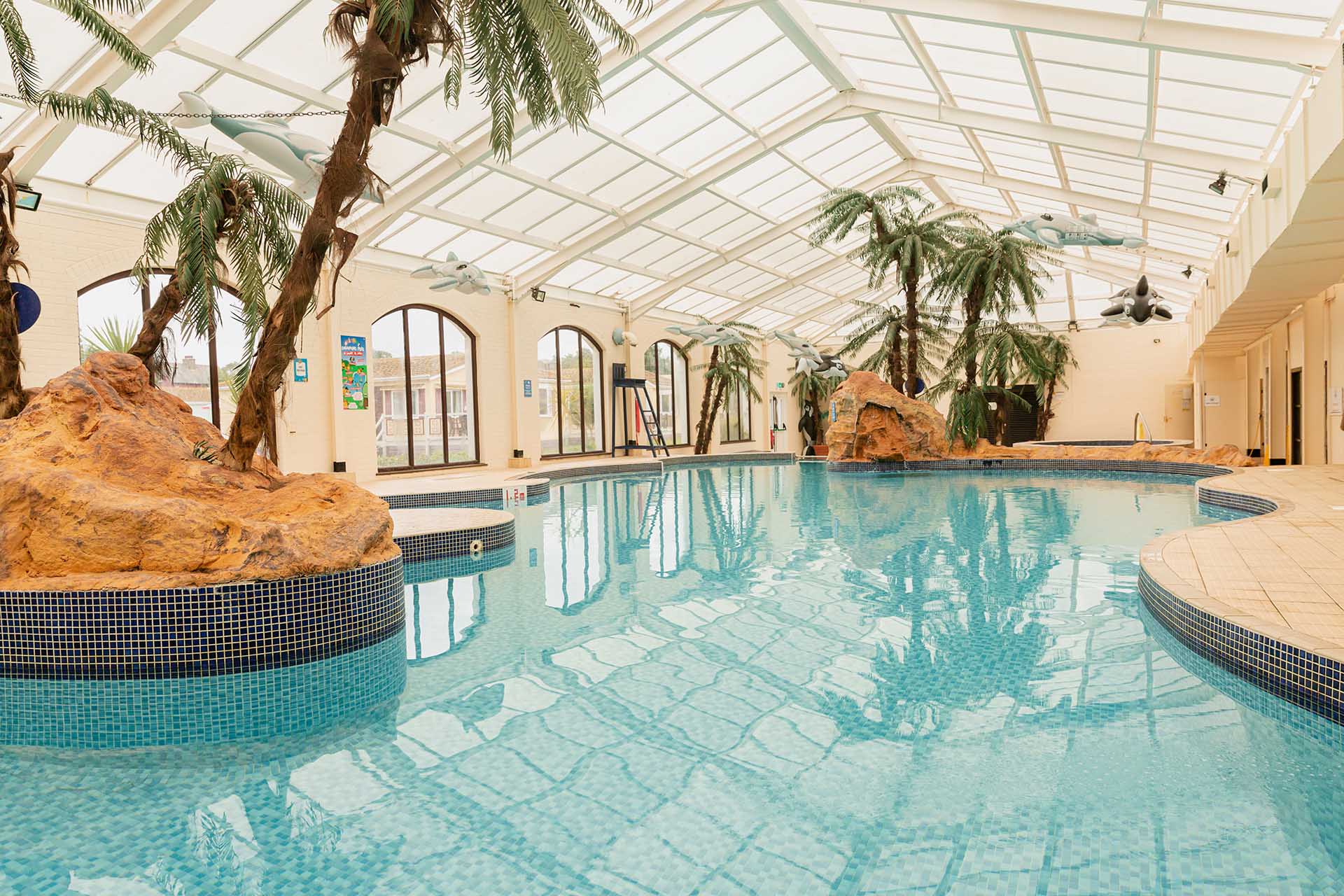 Enjoy our Tropicana Fun Pool Complex
Choose from four heated pools for a splash around in jets and bubbles or a proper swim.
Our swimming pool is spacious and warm, with an average water temperature between 27°C and 29.5°C. So come on in, the water's fine!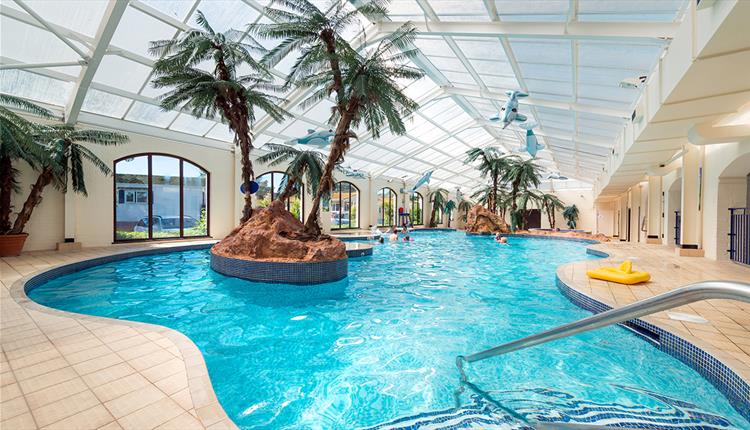 Fun Pool
Our largest swimming pool has an island and water features – perfect for the kids! Stay for hours in the tropical fun pool with waterfalls, jets, fountains and bubbles. Depth 1.2 m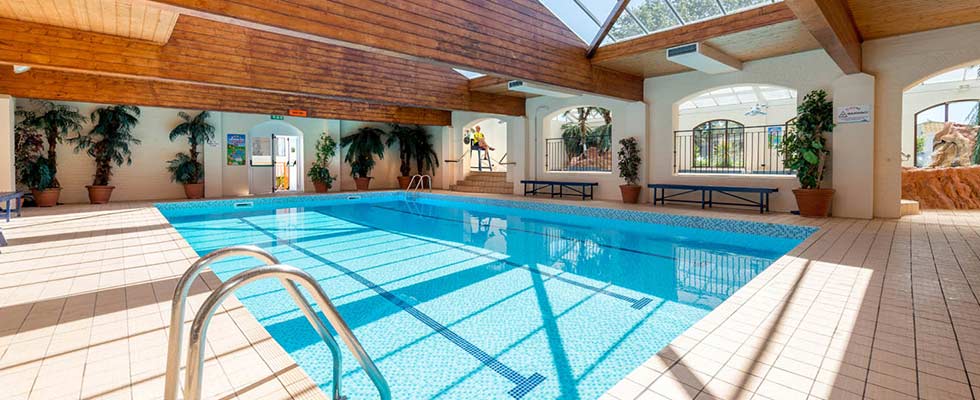 Sports Pool
This rectangular pool is ideal for the more serious swimmer who is is looking to have a leisurely swim or a bit of exercise without getting splashed too much! Depth 1 m to 1.5 m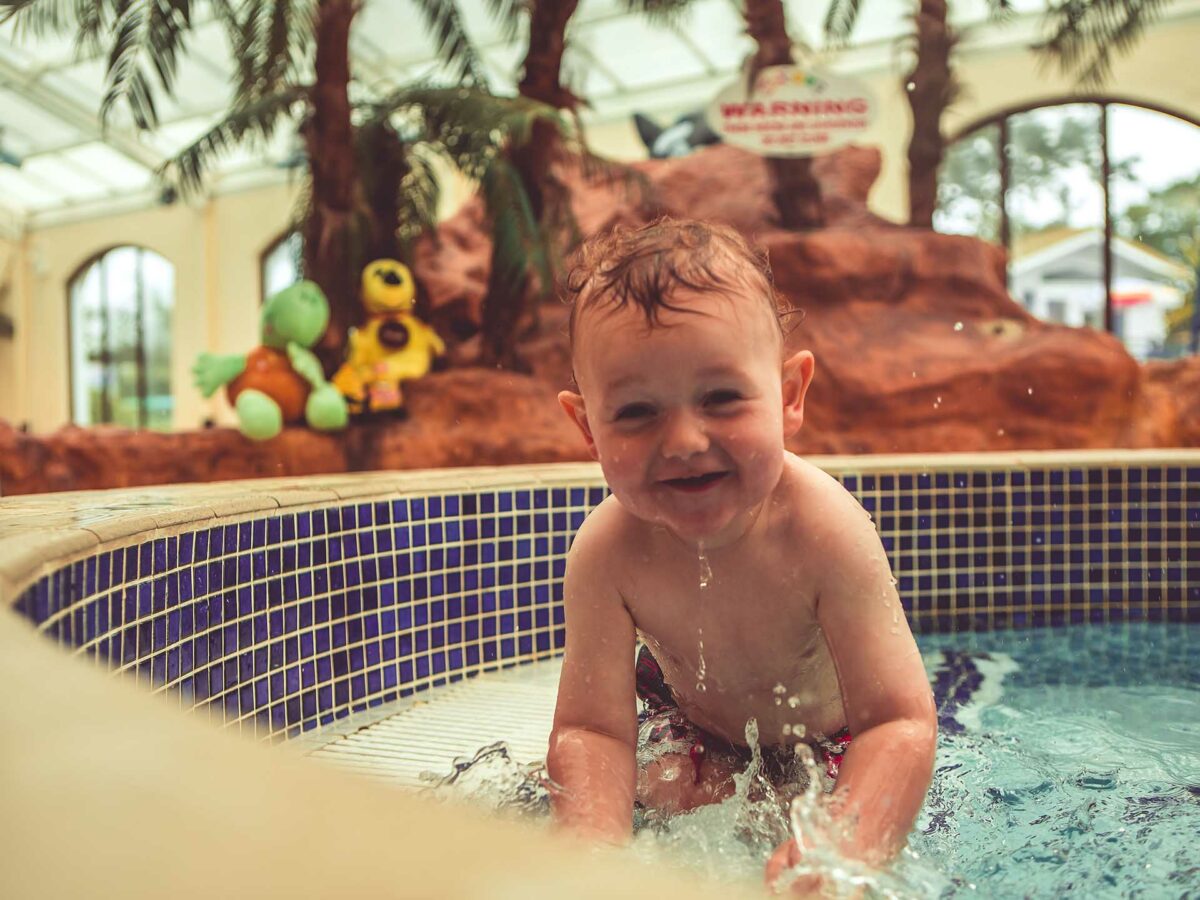 Toddler Pool
For the really young ones, we have the Toddler Pool. Great for the littlest kids to have a  paddle and a splash around and enjoy the water at a shallower depth of 50cms
Bubble Pool
With water jets for relaxation, our Bubble Pool is a great way to wind down after a day of activities. Soak away any tension in this family-sized whirlpool spa.
Lifeguards and Safety
Swim, soak, paddle and frolic, safe in the knowledge that our indoor swimming pools are supervised by qualified lifeguards, holding the UK National Pool Lifeguard Qualification. Also, the water quality is checked regularly throughout the day to ensure a high standard.
Our lifeguards are there to control the whole pool area so that everyone can enjoy a safe swim. For a safe swim:
Children under 11 and non-swimmers must be supervised by an adult swimmer at all times.
One adult must be in the pool with no more than two children under 11.
Small Inflatables such as small rubber rings are permitted; however, large inflatables such as lilo's, dinghies, large rings, etc are strictly prohibited. Also no snorkels, masks or flippers please.
Never swim after a heavy meal or after alcohol and be especially careful if you have a medical condition such as epilepsy, asthma, diabetes or heart problems.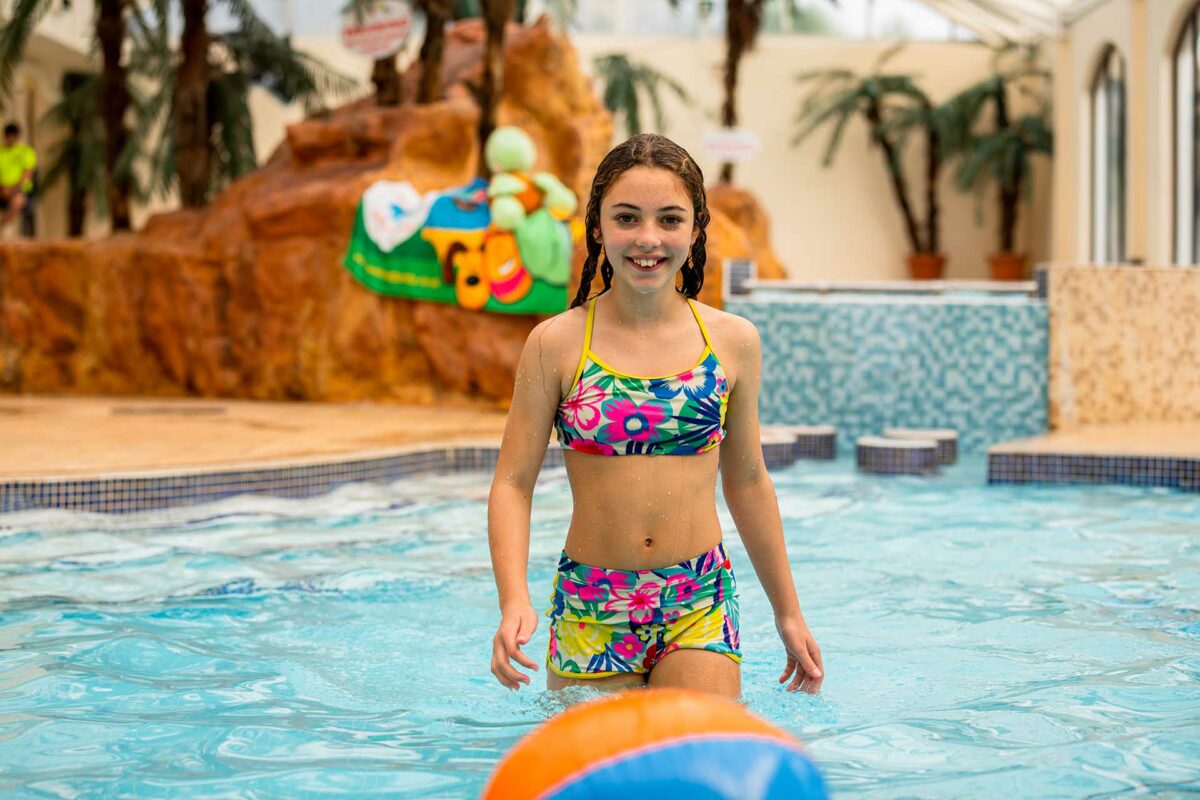 Opening Times
Open throughout the spring and summer season.
Daily opening times:
Open 9am to 7pm 
Closed 1pm to 2pm
During busy periods sessions may apply – please check at the pool for more information.
The pool will be closed during our autumn season in November and December.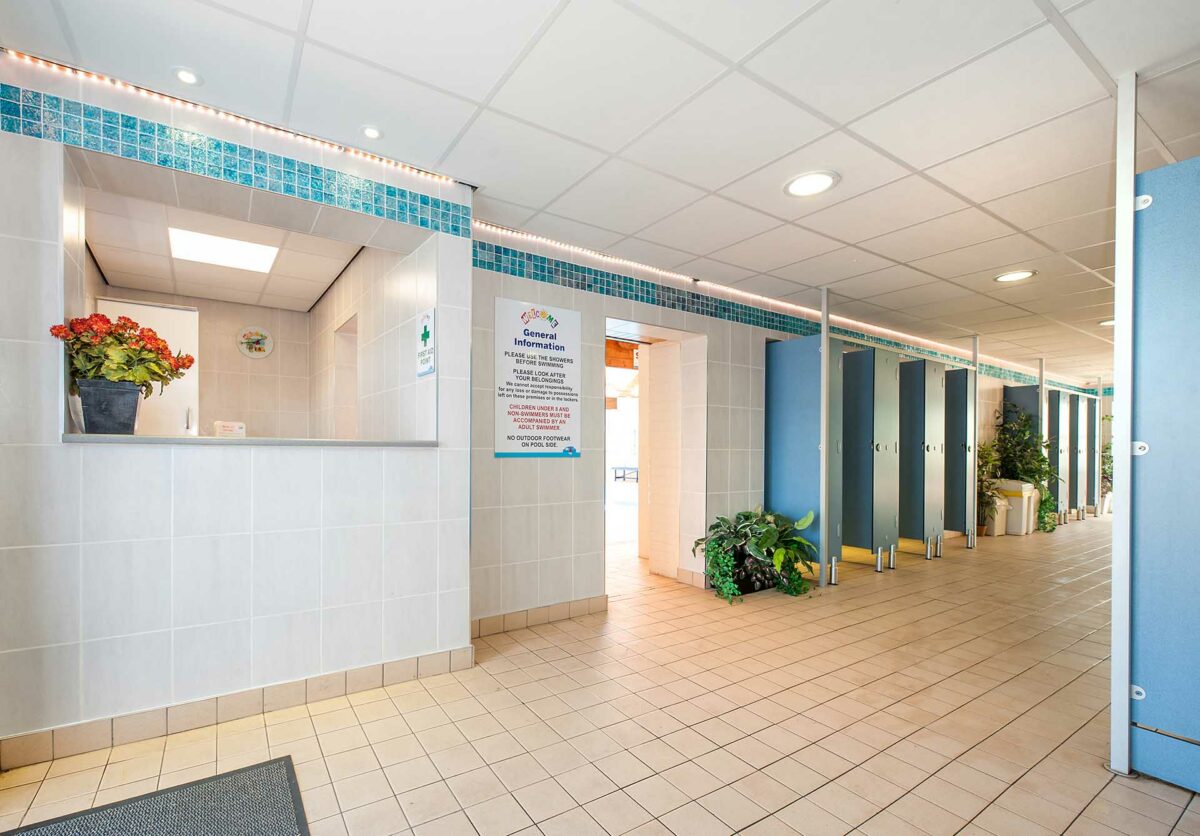 Changing Facilities
The recently refurbished changing facilities are mixed, making it the perfect environment for families.
Facilities
Changing rooms
Baby changing facilities
Showers
Lockers
Disabled toilet / changing cubicle
Accessibility
Disabled ramp to the main pool doors