10 Fantastic South Devon Festivals to Enjoy in 2017
Mar 06,2017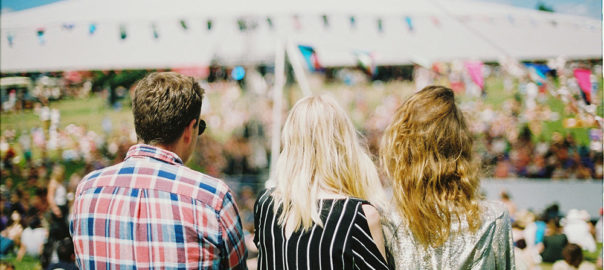 Art, culture, music, outdoor activities and more are thriving here in sunny South Devon. To see what we mean, just take a look at our guide to the region's fun-packed festivals – it encompasses everything from kite flying to experiencing life as a pirate!
Festivals give families unique opportunities to create wonderful holiday memories – and there are certainly plenty of them planned for South Devon in 2017. What's more, all of the festivals mentioned below are easily reached from our Dawlish Warren holiday park.
Unmissable Festivals in Dawlish
What better way to kick-off our exploration of festivals in South Devon than by showing you what events Dawlish itself has to offer fun-seeking families?
Dawlish Walking Festival (21 April – 1 May): Enjoy Dawlish's breathtaking scenery and celebrate its rich heritage by exploring the area on foot. The festival will feature dozens of walks – it's bound to be a real journey of discovery.
Dawlish Arts Festival (27 May – 3 June): This festival looks set to bring you the best music, dance, photography and literature from Dawlish and the surrounding area. Highlights include the South Devon Big Band's tribute to Frank Sinatra and an art trail. Inspiring!
More South Devon Festivals for Holidaymakers
Looking a little further afield, you'll be amazed by the diverse range of festivals.
Brixham Pirate Festival (29 April – 1 May): Ahoy there, matey! Brixham's historic harbour will host this swashbuckling gathering. A popular feature is the Pirate Procession accompanied by canon fire. There'll be fun, games – and sea shanties!
Exeter Festival of South West Food & Drink (29 April – 1 May): The South West is famous for its delicious dishes, so it's no wonder that this festival is billed as 'the ultimate foodie event'. Cookery demos and activities will attract thousands of tourists. Children will love Little Cookies, where they'll learn about food and farming.
The Contemporary Craft Festival (9-11 June): This award-winning event is held in Bovey Tracey, which has a long history of craft making. As well as showcasing the skills of talented craftspeople, the festival invites visitors to try knitting, pottery, sculpture and more.
South Devon 1940s Festival (1-2 July): Take a trip back in time at Buckfastleigh Station for this atmospheric festival. Soak up the South Devon scenery during a steam train journey, get to grips with wartime military life, enjoy the fairground and relax with Forties music.
Glas-Denbury Music & Arts Festival (7-9 July): You've heard of Glastonbury, but what about Glas-Denbury? This uplifting, family-friendly festival celebrates the South West's marvellous musicians, artists, writers and entertainers. It also encourages festivalgoers to get creative and try new things, from laughter yoga to making artworks from recycled materials.
Exmouth Kite Festival (5-6 August): You'll marvel at the skills of experienced kite flyers as colourful kites dance across the sky. Kids can get involved by attending kite-making sessions. What's more, money raised will benefit local charities.
Children's Week (15-19 August): Since 1946, families have flocked to Paignton to laugh, play and be entertained during the UK's longest-running kids' festival. You can expect fancy dress, magic shows, bouncy castles and perhaps even an appearance from the amazing Titan the Robot, all with a healthy dose of silliness!
Budleigh Salterton Literary Festival (13-17 September): If you like reading and writing, you'll love this coastal town's celebration of storytelling. As the festival attracts high-profile authors (Mark Haddon has previously taken part), it's bound to inspire you. Why not put pen to paper about your South Devon holiday?
Our first-class South Devon holiday accommodation is the ideal base for trips to the region's festivals. Simply book online or call us on 03451 656265 to discuss your plans.
Please check websites and details before travelling.