Top Car Shows and Motoring Events in Devon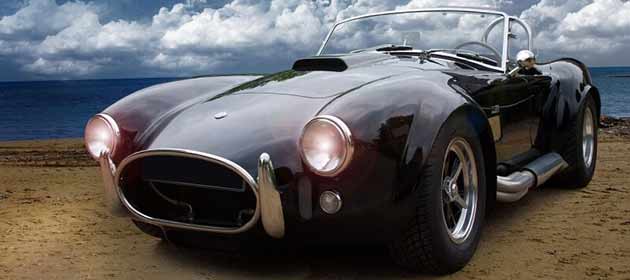 7th Jul 2018
With its country roads, unforgettable scenery and fantastic variety of motoring-themed days out, Devon has so much to offer fans of cars and driving. In fact, the Telegraph newspaper calls the gorgeous route from Dawlish (which is just a stone's throw from our Dawlish Warren holiday park) to Widecombe-in-the-Moor one of the best drives in England!
Here's our pick of the Devon car shows and related events taking place in 2019.
BMAD Paignton Bike Festival 2019 (4-5 May 2019)
At BMAD Bike, Beer & Music Festival there will be thousands of bikes arriving along the sea front and plenty to see all weekend.  The Bike festival competion has categories including Choppers, trikes and vintage.  If you're not in Devon while this event is on, don't despair… Paignton Bike Night takes place on Wednesday nights between June and the end of September on Paignton sea front from 6pm.
BHP Fuel Fest – The Devon Car Show (16 June 2019)
The South West's largest entertainment venue, Westpoint Exeter, will celebrate Father's Day with a spectacular car show. At BHP Fuel Fest, car enthusiasts can discover all sorts of supercars, vintage cars, luxury models, motorsports vehicles and more! If you're keen to see what some of the cars are capable of, make a beeline for the live action arena.
Powderham Historic Vehicle Gathering (13-14 July 2019)
A stunning Devon tourist attraction, Powderham Castle near Exeter, will be the backdrop for the 45th Historic Vehicle Gathering. This huge car show prides itself on its diversity. Go along for a day out and you can expect to see everything from McLaren sports cars to classic Minis. The best vehicles will win awards, while live music will create an uplifting atmosphere.
Don't Miss Moretonhampstead Motor Museum!
In addition to car shows and events, Devon boasts a museum dedicated to motoring in all its forms, with more than 120 vintage vehicles. The marvellous Moretonhampstead Motor Museum frequently receives five-star reviews from car fans.
The motoring enthusiasts who run the museum have transformed a former bus depot into a hotspot for classic cars. The collection encompasses everything from quirky three-wheelers to first-class luxury vehicles. What's more, you can see future exhibits being lovingly restored in the museum's workshop.
Welcome Family's South Devon holiday park is within easy reach of all these attractions and more! Simply book online or call our friendly team on 03451 656265.