Top Car Shows and Motoring Events in Devon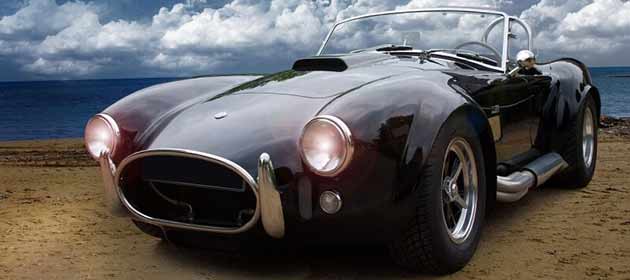 5th Mar 2019
With its country roads, unforgettable scenery and fantastic variety of motoring-themed days out, Devon has so much to offer fans of cars and driving.
Here's our pick of the Devon car shows and motoring events taking place in 2019.
BMAD Paignton Bike Festival 2019 (4-5 May 2019)
At BMAD Bike, Beer & Music Festival there will be thousands of bikes arriving along the sea front and plenty to see all weekend.  The Bike festival competion has categories including Choppers, trikes and vintage.  If you're not in Devon while this event is on, don't despair… Paignton Bike Night takes place on Wednesday nights between June and the end of September on Paignton sea front from 6pm.
Classic Car Motor Show (8 June 2019)
The pedestriansed centre of Newton Abbot will be filled with vehicles on the first of 2 days this year. Take a trip down memory lane whilst enjoying some of the best shopping in the region!
BHP Fuel Fest – The Devon Car Show (16 June 2019)
The South West's largest entertainment venue, Westpoint Exeter, will celebrate Father's Day with a spectacular car show. At BHP Fuel Fest, car enthusiasts can discover all sorts of supercars, vintage cars, luxury models, motorsports vehicles and more! If you're keen to see what some of the cars are capable of, make a beeline for the live action arena.
The Jaguar Enthusiasts' Club Annual Classic Car Show (20 June 2019)
Back for its third year, The Jaguar Enthusiasts' Club of Devon brings it annual Classic Car Show to Torre Abbey, Torquay, Devon.   There will be over 100 cars at the event – a special feature for this year's show the club will also be celebrating the 60th Anniversary of the Jaguar Mark 2.
The show starts at 10.30am and entry is FREE!
American Car Show (5-7 July 2019)
Rev-up your engines, the biggest and best American & Classic Car Show is back for a sixth lap of the track in 2019!   So check under your hood and pack up your trunk – and get ready for a totally awesome weekend. With over 100 'Classic' American and Canadian cars already booked to attend, this should get Can-Am enthusiasts licking their lips in anticipation. There'll be the fast and the furious, with a mix of muscle cars, hot-rods and American classics – including Chevrolet's, Cadillacs, Trucks, and Jeeps.  Entrance charges apply, TBC.
South Devon 1940's Festival (6-7 July 2019)
This event at South Devon Railway's Buckfastleigh Railway Station is a fascinating way to get up close with memorabilia from the 1940's. With Military vehicles, live 1940s music, vintage vehicles and steam trains, this event is a firm favourite and a day out to remember. Come in 1940s clothing and remember to bring your ration book!
The Donkey Sanctuary's Car Show in Sidmouth (7 July 2019)
One for motor enthusiasts and their families, join us for a chilled day of car conversation, live music, delicious street food and children's activities.  2018 saw a record number of cars booked to exhibit and 2019 will be no different; expect a whole mix of motors, from Bond Bugs and Austin A30s to Porsche 911s and Toyota Supras. Visit the Donkey Sanctuary website for more information.
Powderham Historic Vehicle Gathering (13-14 July 2019)
A stunning Devon tourist attraction, Powderham Castle near Exeter, will be the backdrop for the 45th Historic Vehicle Gathering. This huge car show prides itself on its diversity. Go along for a day out and you can expect to see everything from McLaren sports cars to classic Minis. The best vehicles will win awards, while live music will create an uplifting atmosphere.
Riviera Classic Car Show (28 July 2019)
Torbay Old Wheels Club organises this annual Classic Car show at North Green on Paignton Seafront in aid of local charities.  Entry is by a donation of £2.50 for adults, with children under 12 free – dogs on leads are welcome. Many of the owners will be around to tell you about their vehicles and some may allow the children to sit in their cars for photos and there is entertainment on site suitable for all ages.  The event runs from 10.30am to 4pm.  We recommend travelling by train to the event as Paignton train station is just down the road.
Tour De Torbay incorporating The Giant Pasty Run (25 August 2019)
The MG Owners Club The Pasty Run, Tour De Torbay is planned to take place at Teignmouth Sea Front Promenade.
Vehicles start leaving at 10am from Teignmouth Sea Front, for a full on run through Devon countryside, and the most beautiful scenery, sea views that god created before returning for a full on display of MGs for everyone to enjoy all afternoon.
Classic Car Motor Show (28 September 2019)
The pedestriansed centre of Newton Abbot will be filled with classic vehicles at this free event organised. Take a trip down memory lane whilst enjoying some of the best shopping in the region!
Don't Miss Moretonhampstead Motor Museum!
In addition to car shows and events, Devon boasts a museum dedicated to motoring in all its forms, with more than 120 vintage vehicles. The marvellous Moretonhampstead Motor Museum frequently receives five-star reviews from car fans.
The motoring enthusiasts who run the museum have transformed a former bus depot into a hotspot for classic cars. The collection encompasses everything from quirky three-wheelers to first-class luxury vehicles. What's more, you can see future exhibits being lovingly restored in the museum's workshop.
Welcome Family's South Devon holiday park is within easy reach of all these attractions and more! Simply book online or call our friendly team on 03451 656265.
Please note that all events are subject to change and may be weather permitting. Please check with the event organiser before travelling to the event.
Updated 2/4/19