Discover Family-Friendly Pottery Painting In Dawlish Warren
Pottery painting is great fun and our Studio in Dawlish Warren offers pottery sessions to people of all ages and levels.
You don't have to be a budding Picasso to enjoy creating art. In fact, letting the creative juices flow (even if your skills are questionable) is good for the soul and fun for all the family.
That said being 'artistic' does have its 'difficulties' – especially when it comes to the practical stuff. From the messiness of paint to finding the right materials, these small things can stop you in your tracks. Then if you bring kids into the mix, you've got a much more complicated chore entirely! Anyone who's decided to 'get creative' with children will know what's involved. There's the mess prevention, the need to keep constant watch over proceedings, and the frustration of the final 'clear up'. Not many of us have survived without stained carpets (and little ones!)
And after all that what are you left with?
If you're lucky, you'll have a few 'masterpieces' for the fridge. But what about the guilt you feel when you have to throw a collection of creations in the bin? After all, unless you have a house the size of a museum you don't have room to pin up everything that your little ones produce (and let's be honest, not everything is worthy of display!)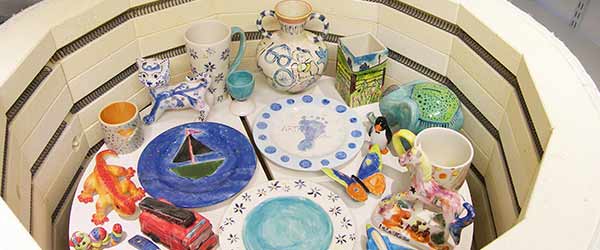 So how can you encourage creativity, avoid creating artwork that ends up in the bin, and cut the hassle that inevitably follows an arts and crafts session?
Simple! If you're in Dawlish Warren – here's something new, which all the family can enjoy…
Now you can get creative without the mess!
If you're a local or you're holidaying in South Devon, there's a new way to express your family's creativity – without the practical difficulties and the pain of having to throw creations away.
That's because at The Paint Hub pottery painting studio and coffee shop we'll supply all the materials and clear up any mess – so you can have all the arty fun without the time consuming clear up.
Create a beautiful piece of art, which will last
Better still, when the paint is dried, you'll have more than a few blobs on a piece of paper to take home. That's because a pottery session will result in a beautiful creation, which you can treasure forever. In fact, that's one of the joys of pottery. Simply take inspiration from your chosen piece, and when finished it can be fired in our kiln. It will be beautiful, dishwasher proof and food safe.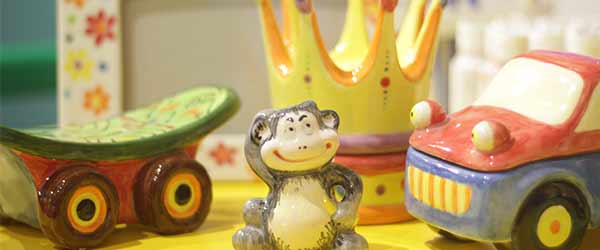 Any age, any skill – pottery painting in Dawlish is for everyone
Convenience is just one of the benefits of pottery painting. Despite what you think, pottery isn't just for 'older' folk or for those people who want to make something practical. Instead, pottery is a fun, creative activity, which everyone can enjoy– regardless of your skill (or lack of it!)
When painting pottery you can go as simple or intricate as you like – it really is your choice.
And whether you hang the finished piece on your wall, use it at dinnertime, or give as a gift, you'll find something to inspire your creativity that's perfect for your unique touch. You might want to create a souvenir, capture your little one's handprint, or paint a scene from your summer holiday, if you have the vision, we have the perfect pottery piece for you.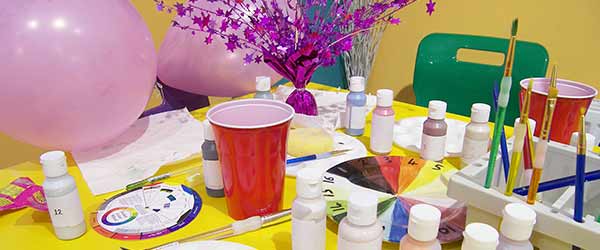 Above all, pottery painting is great fun!
The Paint Hub Pottery Painting Studio in Dawlish Warren offers pottery sessions to people of all ages and levels. Take your pick from a huge range of sculpture choices,  over 50 in fact!  From dinosaurs to fairies, plates to money boxes and everything in between. What's more, with pieces starting from just £7 (this all-inclusive price includes your chosen piece, paints, and firing in our kiln) – it's a treat for everyone. So if you fancy a go, just pop into the studio and get crafty with your favourite cuppa from the coffee shop.  And if the weather is awful, what better way to spend a rainy day.
You can find us at the Shopping Plaza, Welcome Family Holiday Park, Dawlish Warren, EX7 0PH.  Opening hours vary, so please check the website for details.
We'd love to welcome you and help you create your next masterpiece.