Family-Friendly Food Events in South Devon 2018 – 2019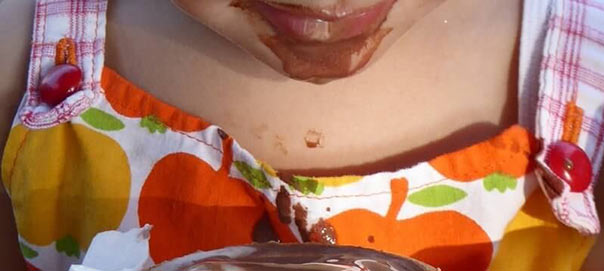 20th Apr 2018
Top 6 Family-Friendly Food Events in South Devon 2018 – 2019
South Devon is a gourmet's delight, boasting some of the best local produce in the country, so it's no surprise that food events are popular in this beautiful area on the southwest coast of England.
Food festivals provide a fantastic day out for the family and are a great way of introducing budding foodies to the delights of fresh and delicious local fare.
Here's a look at some unmissable family-friendly food events taking place in the coming months.
The Taste of Teign 2018 (22-30 September)
Celebrating the provenance and local flavours of the River Teign Estuary, this festival features only produce from local suppliers and producers along the banks of the River Teign.
Enjoy cookery demonstrations using only local products such as oysters, crabs, mussels, wines and beer.  Learn how to shell a crab, or press your own apples to make juice or cider. There's also a treasure hunt puzzle around Teignmouth and Shaldon town centres. Find the clues and win a prize!
Powderham Food Festival 2018 (6-7 October)
Set in the deer park of the majestic Powderham Castle on the banks of the River Exe, this lovely festival celebrates local artisan food and drink while offering a range of fun-filled activities for foodie families to enjoy.
Cooking demonstrations feature the Powderham Estate's very own produce such as venison, pork, lamb, beef, shellfish from the River Exe and wild mushrooms from the surrounding woodlands.Highlights include spectacular BBQ demonstrations at the Theatre of Fire 'n Smoke, Exeter Cookery School masterclasses, and Fun Kitchen cookery classes for children.
Dartmouth Food Festival 2018 (19-21 October)
This free festival in Dartmouth features workshops, seminars, tastings, competitions, demonstrations and over 120 hand-picked exhibitors (70% of which are from Devon).  Described in The Telegraph as a 'heady mix of celebrity chefs, parties, food markets, tasting shacks and demonstrations', the festival is now a landmark event on the culinary calendar.
Exeter Festival of South West Food and Drink 2019 (4-6 May)
This 3-day festival celebrates the very best of food and drink in the southwest, bringing together local producers and the area's tops chefs for a culinary extravaganza.As well as various demonstrations and pavilions to explore, the festival also provides hands-on fun for the whole family to enjoy.
Welcome Family Holiday Park is the ideal base for enjoying the top food events in South Devon. Call us today on 03451 656265 or simply book online.
Updated 20/9/18