Caravan Holidays in Dawlish
Caravan Holidays in Dawlish
Five Reasons to Book a Caravan Holiday in Dawlish
I'll reveal five reasons why a caravan break is an ideal choice for your next family holiday.
1. Comfortable, spacious accommodation
As you know, your holiday accommodation can make a huge difference to your enjoyment.
Firstly, you'll find your static caravan is extremely well equipped. There are all the essential mod cons including a hot shower, fridge-freezer, colour TV and microwave etc. – in fact, all the little luxuries and bits and bobs that you enjoy at home. In addition, modern caravans are heated throughout which means you can ensure yours has a lovely comfortable, cosy temperature.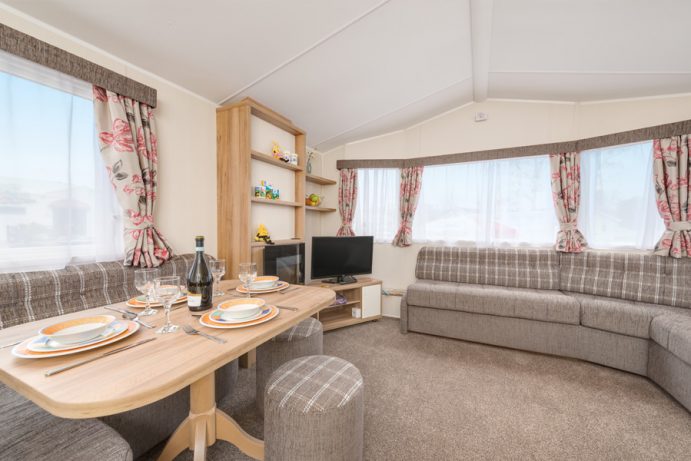 Caravans also make a self-catering holiday easy. With plenty of storage space for all your food shopping and special treats, you'll find it's easy to prepare meals that everyone will enjoy. And because cooking in a caravan feels different to cooking at home, it tends to be much more fun. Plus, if you don't want to cook, it's not a problem. Caravan sites such as Welcome Family have an on-site restaurant. Alternatively, simply pop into Dawlish for a takeaway, fish and chips by the sea or a slap up meal in a family friendly restaurant. Your choice.
Finally, with a caravan you can come and go as you please. You won't find yourself getting under each other's feet – like you can in a hotel room or a B&B. Family hotel rooms are great, but you often end up sleeping in the same room as your children. This can be challenging if you want some adult time. Not to mention your bedtime gets earlier and earlier as lights go out to allow the children some much needed sleep!
This doesn't happen in a caravan. As well as being cleverly designed to maximise space, children can also have their own room. So once bedtime arrives and little people are safely tucked away, the caravan can make way for grown-up time. So instead of being cooped up in a hotel room, relax in a spacious lounge area, or even sit outside enjoying a glass of wine and a spot of stargazing. Bliss.
2. Perfect for an extended family
If there are six to eight people in your party, the big bonus with a caravan is you can all sleep in the same static. In addition to beds in the bedrooms, eating areas can be transformed to make additional sleeping space.
So as well as allowing your whole party to stay together, this feature can also add to your holiday's affordability. That's because you pay for the caravan, not per person. So feel free to bring the grandparents or your children's best friends – if you so wish!
What's more, if you have a dog that needs a holiday too, here's some good news. Welcome Family have a selection of pet friendly caravans.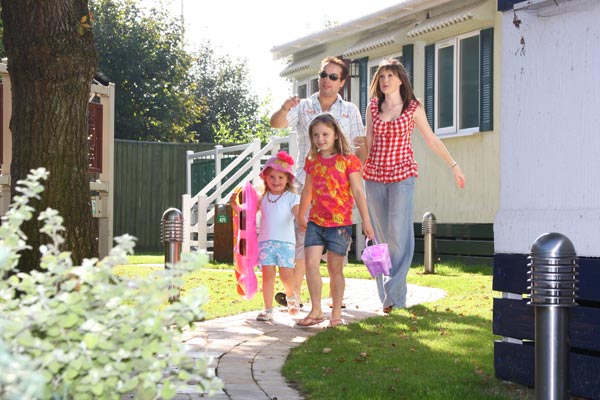 3. Extend into the outdoor space
When the weather is nice, a caravan is just brilliant.
Simply open the caravan door and effortlessly extend into and make the most of your outdoor space. Perfect for BBQs, open-air picnics and secluded sunbathing, simply pop up your chairs and claim your own little piece of outdoor privacy. What's more, because your caravan is right there, it doesn't matter if you forget something. Just pop inside to stock up on drinks, snacks or to pick up a new book or magazine.
It makes BBQs and dining el fresco so easy. Plus, children will love the freedom to be able to play around the caravan – as opposed to being shut inside.
Finally, if you come to Devon, there are just so many outdoor activities to enjoy. So bring your bikes, surfboards, scooters – whatever, and have the freedom to enjoy them (and the space to keep them).
4. Lots to do on site
Modern caravan sites, such as Welcome Family, have lots to keep you entertained on site.
For example, at Welcome Family you'll discover a well-equipped children's play area, family friendly crazy golf as well as free "Bluecoat" entertainment. In addition, there's plenty of family entertainment, on a daily basis, in The Cruisers Club.
Older children and teenagers will enjoy having a bit more independence. They can join in the array of organised sports and hook up with friends for a game of basketball or five-a-side.
Welcome Family also has a swimming pool. So if you want a change from the beach, it's only a quick stroll for water fun. And it's all included in the cost of your holiday.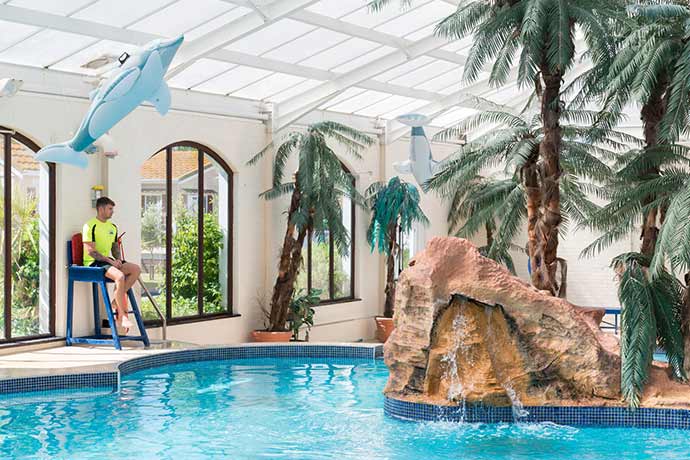 5. Well located
Finally, caravan holidays tend to be perfect for taking advantage of the local area. A caravan base is especially good for a beach holiday. Instead of piling back to your hotel room, you can leave swimsuits and towels to dry outside, and you don't need to worry about treading sand here there and everywhere.
Welcome Family Holiday Park is right on the doorstep of the award-winning beach at Dawlish Warren. Even better, the beach is just a few minutes' walk, meaning you can leave your car on site and take a gentle stroll to the sands for a fabulous day out.
Dawlish Warren is also home to a spacious nature reserve and if you're lucky, you may spot seals or dolphins playing in the Atlantic. Alternatively, take a hike along the south-west coastal path and enjoy the glorious views or stroll along to Dawlish, where you can spot the famous black swans.
And if you want a complete change, you'll find Devon has a huge choice of tourist attractions to tempt you. You'll be spoilt for choice (and create stacks of fantastic memories).
Could a caravan holiday be right for you?
If you want to book a holiday where you can truly relax and enjoy quality time with your partner and children, take a closer look at our caravan holidays in Devon
You'll love it !
We've got just the accommodation for family holidays in Devon. To discuss your requirements call us on 03451 656265