Accommodation for the Disabled
Accommodation for the Disabled
Whilst we do not offer adapted accommodation for the disabled, Welcome Family does offer some accommodation which may be suitable for part-time wheelchair users.
In addition to this, the park is virtually flat and it is a level walk to the local shops and beach.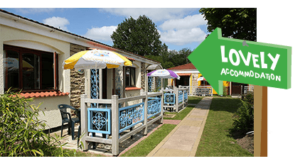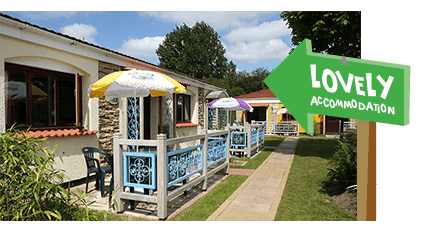 Accommodation which may be suitable for Part Time Wheelchair Users
Casita, Casamigo and Casafina Lodges
Standard size wheelchairs can access all rooms with the exception of the en-suite wc in the Casita, Casamigo and Casafina lodges. However only lodges with permanent ramps will enable wheelchair access up to the front door.
We currently have thirteen Casita's fitted with permanent ramps – these are 401, 412, 413, 414, 420, 421, 425, 430, 432, 436, 438, 450 and 451, three Casamigo's – numbers 415, 416 and 424 and five Casafina's – numbers 15, 16, 17, 22 and 23.  The bathrooms in the Casita and Casamigo have shower cubicles as does the shower room in the Casafina. However please note these are not "walk-in" showers / wet rooms.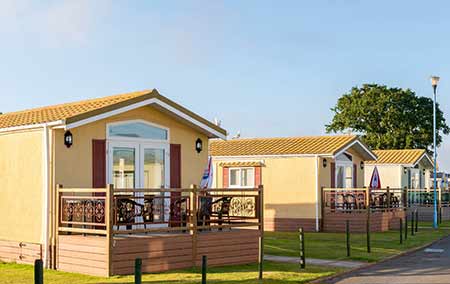 Wavesurfer, Sandsurfer & Starsurfer Bungalows
All Wavesurfer, Sandsurfer and Starsurfer now have permanent ramp access.
For standard size wheelchairs, Wavesurfer and Sandsurfer bungalows with a ramp enable access through the front door into the kitchen/dining/living space only.  It is not possible to access the bedrooms or bathroom in a wheelchair due to the narrow corridor.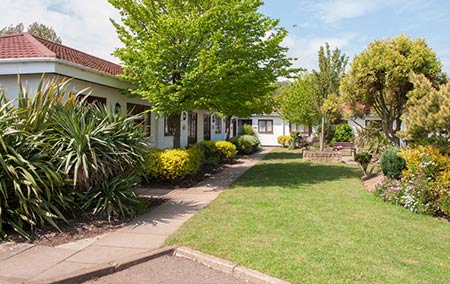 The Starsurfer bungalows have a wider corridor suitable for wheelchairs, though access to all rooms may not be possible as the typical doorway is 26in wide. This accommodation does provide a bathroom with a separate large shower cubicle, although it is not a wet room.
Please phone us on 03451 65 62 65 for further advice on booking your holiday accommodation.
Parking at Welcome Family
Not all accommodation has car parking close by, however if requested we will try to allocate a unit as close as possible to car parking bays, especially for people with walking difficulties.
Please note that a limited number of disabled parking signs are available for hire free of charge (refundable deposit of £20.00) for registered disabled badge holders only.
Please ask at Reception on arrival if you wish to hire a sign.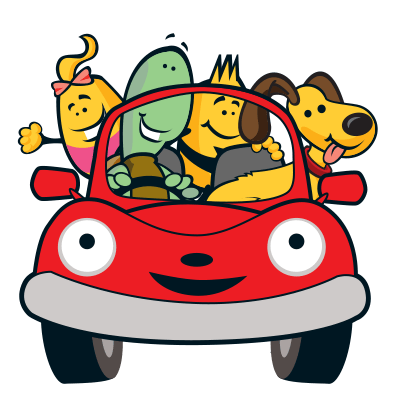 We've got just the accommodation for family holidays in Devon. To discuss your requirements call us on 03451 656265