Booking a Specific Caravan, Lodge or Bungalow
Looking To Book Specific Accommodation?
Want to choose your favourite area of the park? 
If you are booking to stay a week or more with, for just £15 you may request a specific accommodation number when you make your booking.
We will do everything that we can to try and allocate this to you, but please bear in mind that there may be circumstances where we will not be able to.  If we are able to provide you with your requested accommodation the £15 request fee will be payable on arrival.
If you'd like to look at the options available to you at our holiday park, please click here to view a map of the park.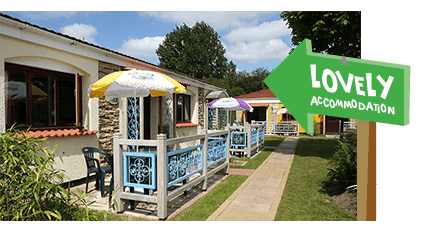 We've got just the accommodation for family holidays in Devon. To discuss your requirements call us on 03451 656265