Booking a Specific Caravan, Lodge or Bungalow
Looking To Book Specific Accommodation?
Want to choose your favourite area of the park? Prefer accommodation near the club or away from the train track?
If you are booking to stay a week or more with us from a Saturday, for just £15 you may select a specific accommodation number.
If you'd like to look at the options available to you at our holiday park, please click here to view a map of the park.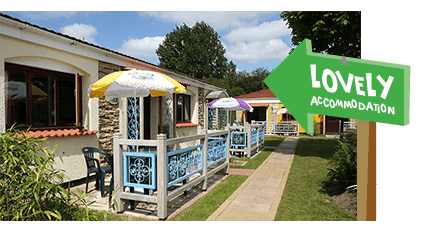 How to Reserve Specific Accommodation
If you are staying with us for a week and looking to reserve a specific lodge, bungalow or caravan, you can do so at the time of booking*. 
The option for reserving a unit is on the "Party Details" page when you process your booking, please see the image on the right for an example.
Of course, if you are booking your holiday with us over the phone, our customer service team will be happy to advise you and will process the reservation for you.
If you have already booked your holiday with us and would like to reserve a specific unit, please phone us on 03451 656265.
Please note that if you do not select a specific accommodation then your unit will be allocated randomly. There may be a few limited choices available on arrival – If such choices are available, a £15.00 charge will apply to the booking.
*Unit reservation is only available up to 2 weeks before arrival and for Saturday to Saturday bookings. We regret that we cannot guarantee to fulfill all unit reservation requests, but if we are unable to, we will offer you the closest available unit and we will refund this £15 admin charge to you.
Sorry, but we are not able to offer unit reservations for short breaks.
If you have a medical or accessibility requirement (for example: you require a lodge with a ramp) please phone us on 03451 65 62 65.
We've got just the accommodation for family holidays in Devon. To discuss your requirements call us on 03451 656265