Explore Local Devon Towns
Welcome Family Holiday Park makes a fantastic base for your holiday as it is perfectly situated for accessing the wonderful Devon towns and beaches.
South Devon has many charming and vibrant historic market towns surrounded by sparkling coasts and glorious countryside, each with a rich, ancient heritage and brimming with character. From the capital city Exeter to the seaside town of Exmouth, Devon boasts culture, history and beauty.
For culture seekers there are many local museums, including Dawlish Museum and the Royal Albert Memorial Museum in Exeter. Or if arts and crafts are more to your liking, there are galleries and craft shops in most towns in Devon.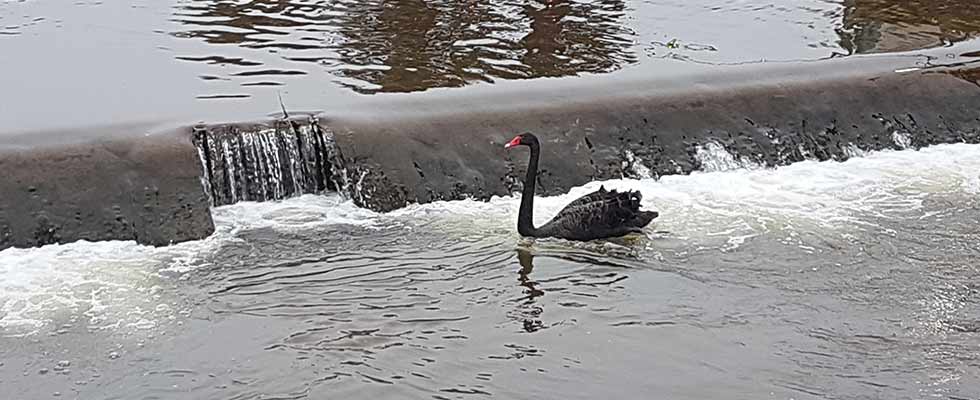 Dawlish
Dawlish, right next to Dawlish Warren, can be reached by taking a stroll across the Sea Wall. This tranquil, pretty town is is centred around The Lawn and Brook, home to the famous black swans. There is also a museum where you can learn the history of Dawlish and surrounding areas. If you visit in August, you can catch the Dawlish Carnival, a spectacle not to be missed! See our Guide to Dawlish.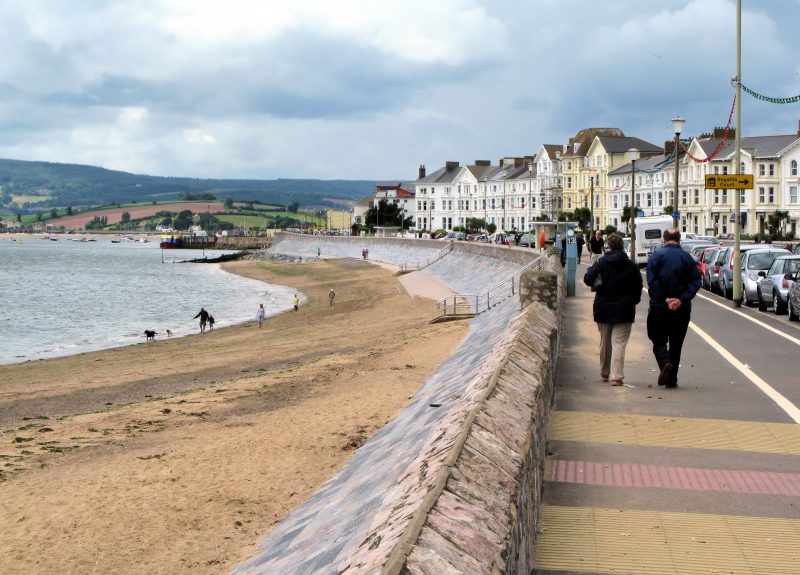 Exmouth
Exmouth is a lively town, situated on the east coast of Devon, where the River Exe meets the sea. The town offers a diverse selection of shops, places to eat and things to do, including top quality water sports such as wind-surfing and kite-surfing, fantastic routes for cycling and walking. A traditional seaside town, with its promenade and rock pools, it's a real picture-postcard place to visit.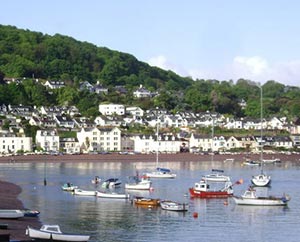 Shaldon
If you've never been to Shaldon, you've missed a treat. Situated on the South Devon coast across the Teign estuary and opposite Teignmouth, Shaldon is an unspoilt village with a thriving community. Shaldon is not as commercial as many of the South Devon towns, but is perfect if you want to experience real Devon life firsthand. Don't forget Ness Cove beach, accessed through an original smuggler's tunnel!
Exeter
Exeter, the county town of Devon, is easily accessible from Welcome Family Holiday Park by train or bus and is certainly worth a visit. Discover its magnificent cathedral, its underground passages or perhaps take a self guided walk around the city wall trail. Shopping in Exeter is real must with so much on offer, from stylish boutiques to the High Street big names.
The charming Quayside is a very popular area and offers plenty to do, including walking, cycling and boating. Or perhaps you would prefer to enjoy a relaxing day enjoying the views from one of the many public houses, restaurants and tea rooms the city has to offer, watching the world go by.
An Exeter attraction that  can be enjoyed whatever the weather is The Royal Albert Memorial Museum and Art Gallery. It is a world class museum and has the added bonus of being free to enter!
Exeter is also home to the Exeter Chiefs Premier rugby team. The stadium, Sandy Park, is just a short train ride away from Welcome Family Holiday Park.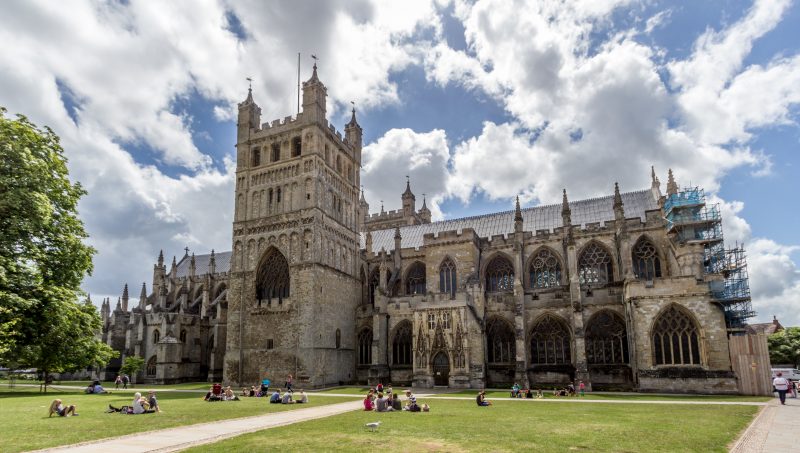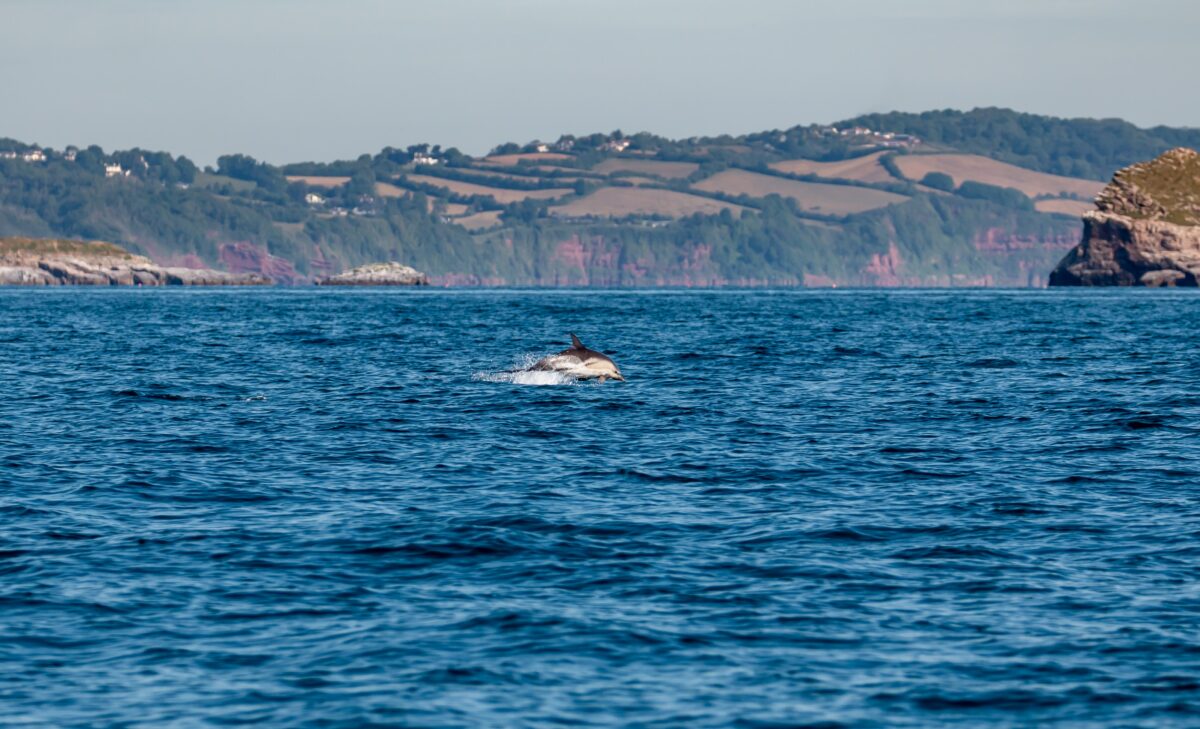 Torbay
Incorporating Torquay, Paignton and  Brixham – Torbay, also known as the English Riviera, offers visitors a traditional seaside holiday experience with plenty of tourist attractions to keep all the family entertained. Plus, it is a UNESCO Global Geopark, boasting 22 miles of beautiful coastline and no less than 20 beaches or coves to enjoy.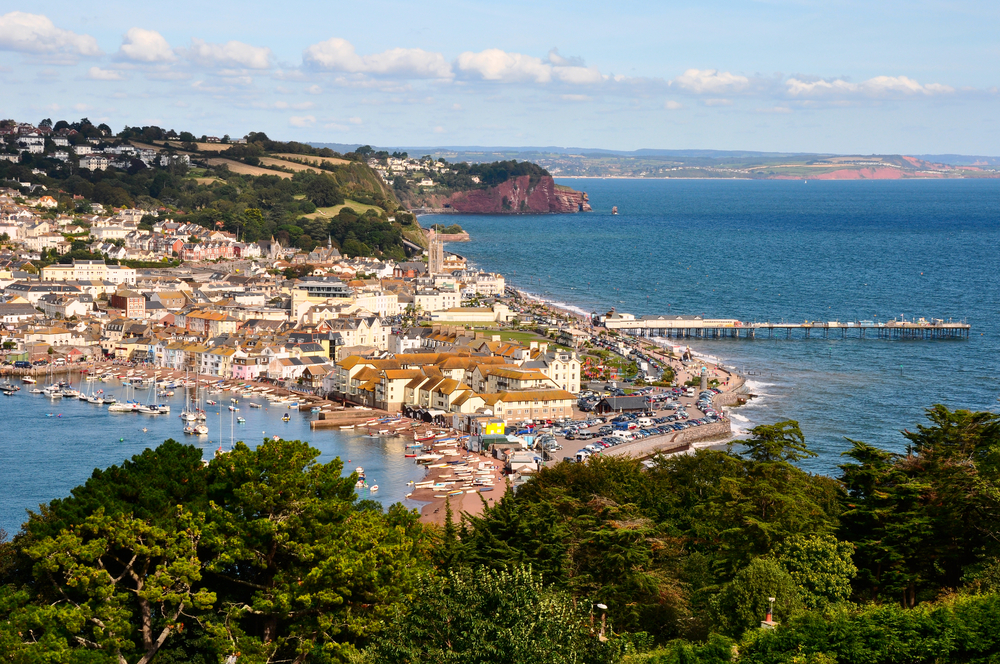 Teignmouth
Teignmouth attracts visitors every year for views of the breathtaking scenery from the town pier and the delightful collection of little shops. For visitors coming in summer, the town hosts an annual folk festival and the local Teignmouth Carnival is held during the last week of July.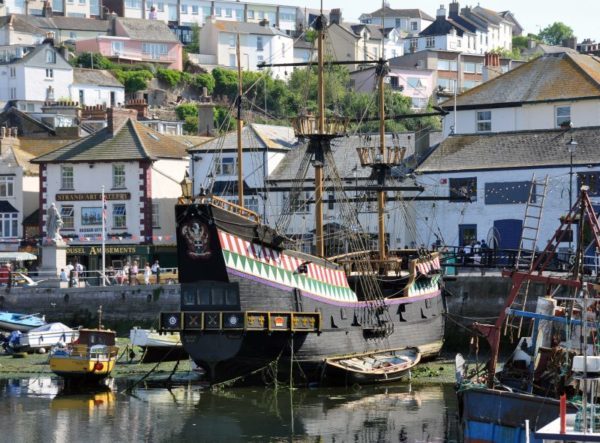 Brixham
Brixham is still one of the busiest fishing ports in the UK and a working town, but it's also a place where you can discover a range of arts and culture, excellent local food and some unique attractions. Brixham attracts visitors for its character, charm and combination of tradition and an enthusiasm for contemporary styles.
Torquay
Torquay, in the heart of the English Riviera, is a stylish and fashionable holiday resort which has a real continental vibe mixed with a genteel Victorian appearance. A traditional British seaside resort, Torquay is ever popular and since 2014 has featured in the Tripadvisor Top 10 Destinations in The UK list.
Places to visit in Torquay
Favourite Torquay attractions include Babbacombe Model Village, Kents Cavern, Bygones and Babbacombe Cliff Railway.
Cockington Village should certainly be on your itinerary for a visit if you are making South Devon your holiday destination. With cottages dating back to the 16th century and some even mentioned in the doomsday book, Cockington surely has to be ranked among one of the prettiest villages in England.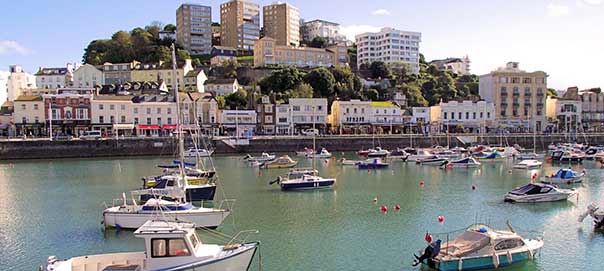 Interesting Torquay Facts
The 1970s TV series Fawlty Towers, featuring John Cleese as Basil Fawlty, was filmed here at the now-demolished Gleneagles Hotel.
Agatha Christie, who to this day remains the world's biggest selling author, was born here in 1890. A popular attraction for visitors is Greenway, Agatha Christie's holiday home on the banks of the River Dart, accessible by ferry or steam train.
Miranda Hart, Peter Cook and Richards Burton were also born in Torquay.
Torquay's port and harbour regularly welcomes cruise ships and the marina has 440 berths.
Visitors can catch a ferry from Torquay harbour to Brixham –  dolphins and porpoises are regularly seen on the way.
In 1948, Torquay hosted the Olympic water sports events.
Torquay is built on seven hills, giving its coast a beautiful backdrop and spectacular vistas from the top – on a clear day you can see Portland Bill from Babbacombe Downs.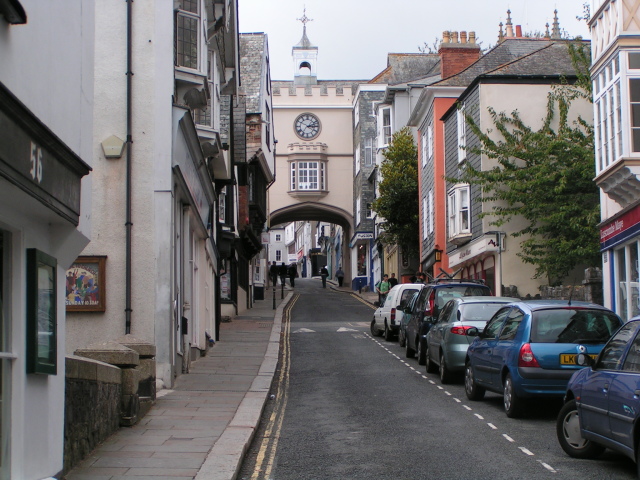 Totnes
Tucked between Dartmoor and the South Devon coastline, next to the River Dart, Totnes is an ancient and rather bohemian town in Devon. It devotes itself in equal measure to arts and crafts, eccentric lifestyles, and history and architecture. See our historical places to visit in Totnes article.
In addition to the shops and weekly markets, there's also some must-see sights, like Totnes Castle, Bogan House Costume Museum, and for the children there's Totnes Rare Breeds Farm.
Dartmouth
Dartmouth is located at the mouth of the River Dart opposite the picturesque village of Kingswear. With its enchanting streets and scenic river location you have to go a long way to find a town as pretty.
Dartmouth has a strong maritime heritage and is packed with events and things to do throughout the year. The cobbled streets are packed with independent shops and galleries and wonderful restaurants serving fresh seafood and South Devon crab.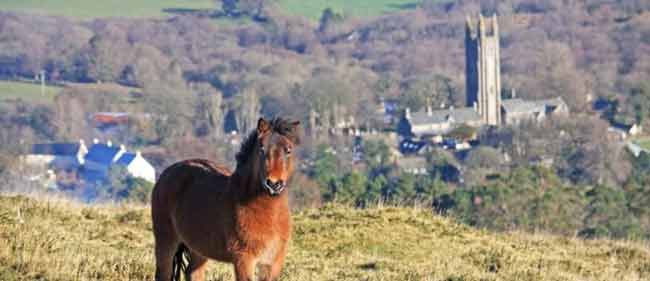 Widecombe in the Moor
The village that everyone knows through the popular song (Tom Pearce and his Grey Mare). Widecombe is a big draw for visitors the world over with the church tower being visible from many vantage points around the eastern moorlands of Dartmoor.
There is a church, pubs, and shops within the village making it a must-visit location as part of a visit to Dartmoor. Perhaps enjoying a cream tea whilst you are there.
Paignton
Paignton is a colourful, traditional seaside resort popular for its mild climate and lively seafront. The bustling pier, genteel buildings and streets, and sense of class and style, make this an English Riviera favourite for generations of visitors. 
Whether you want to paddle, dive or surf, Paignton's beaches are ideal for a range of water sports. The sand here is claimed to be the best in the UK for building sandcastles, and there are plenty of competitions here to prove it.
Make sure you also check out the Dartmouth Steam Railway and Riverboat Company, who offer trips from the town.

On the park and beyond
Swim, splash, soak, and paddle

Let us entertain you with fantastic shows

Sun, sea and sand on your doorstep

It's all about the fun for little ones

Keeping your gear fresh is a doddle

What to see and do close by

Full of history and charm

Farms, castles, theme parks…

Stroll or hike in gorgeous scenery

A fun way to explore Devon

Not just a bucket-and-spade beach…